News & Racing
Xterra Lake Garda: Arthur Serrières and Helena Karásková Winners
Arthur Serrières and Helena Karásková clinch victory at XTERRA Lake Garda, Italy.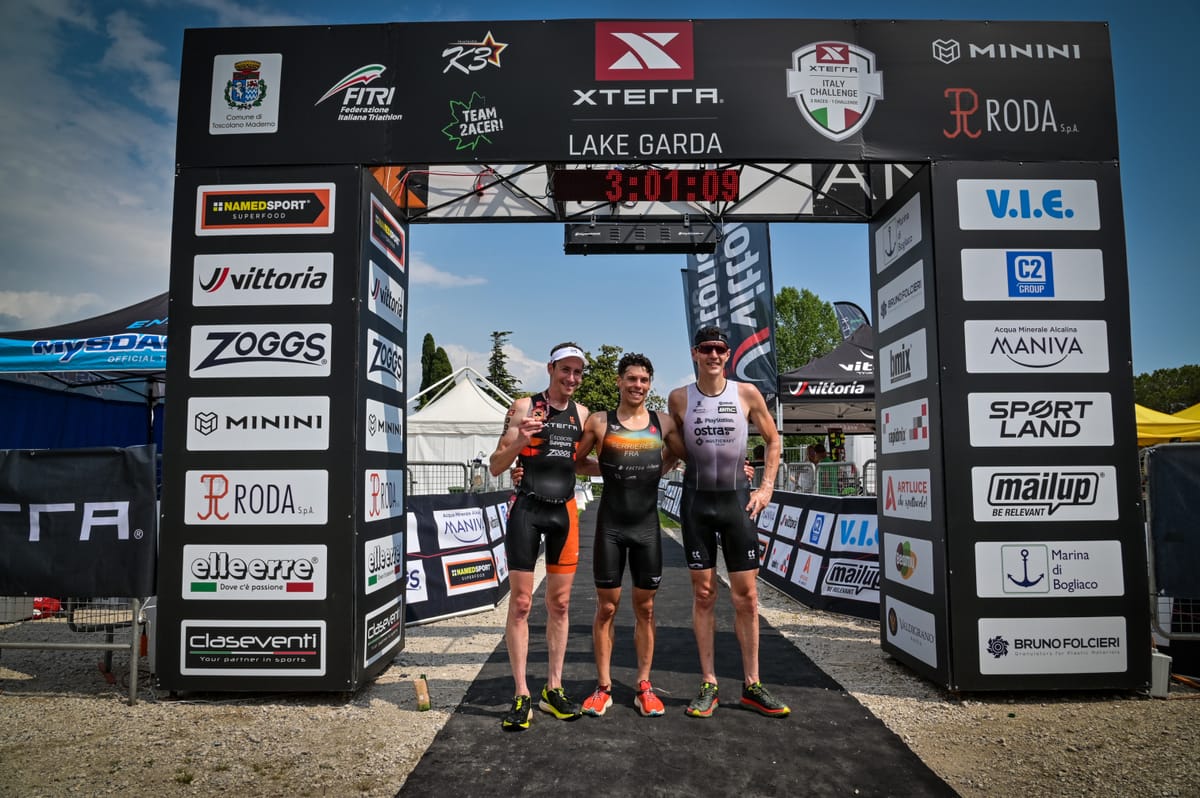 On a glorious Saturday, May 27, 2023, Arthur Serrières of France and Helena Karásková of the Czech Republic claimed victory at the Xterra Lake Garda off-road triathlons in Toscolano Maderno, Italy. The race was the seventh stop on the Xterra EMEA Tour and the first of four races in Italy during 2023, featuring a 1.5km swim, a 31km mountain bike ride, and an 11km trail run through the Valle Delle Cartiere.
Men's Race Recap
Serrières successfully defended his title with a winning time of 2:46:34, marking his 23rd Xterra World Tour victory. However, it was French road triathlete superstar Anthony Pujades who set the pace early on, exiting the water in 18:40, followed by local hero Federico Spinazzè. Serrières found himself 90 seconds behind the front runners after the swim but quickly regained the lead during the first climb.
A remarkable performance from Sébastien Carabin (BEL) and Jaroslav Kulhavý (CZE), the former Olympic MTB champion, kept the pressure on throughout the bike leg. Despite suffering a slow puncture on his bike, Serrières managed to enter the bike-to-run transition alongside Carabin and Kulhavý.
On the final run, Serrières pulled away, posting the fastest split over the challenging terrain to secure victory. Carabin managed to hold on for second place, with Kulhavý rounding off the podium. Anthony Pujades and Federico Spinazzè finished in fourth and fifth positions, respectively.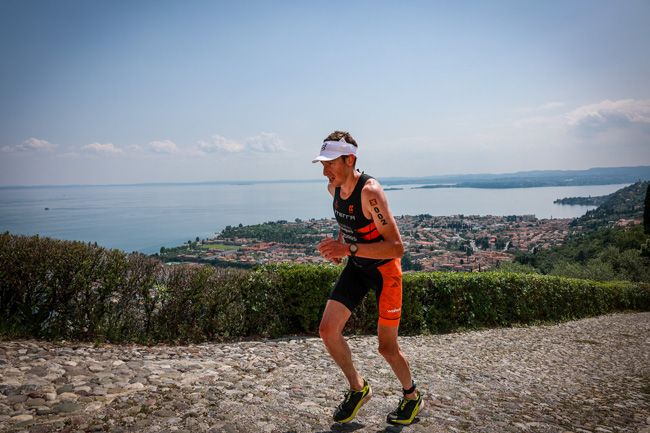 Women's Race Recap
In the women's race, Helena Karásková secured her first major victory since 2019 and the 35th of her storied career with a winning time of 3:25:09. Xterra newcomer Maisie Aubrey (GBR) led the pack after the swim, but Karásková quickly asserted her dominance on the bike leg, entering the bike-to-run transition with a two-minute lead over Marta Menditto.
The run saw Karásková doing just enough to maintain her lead, despite a determined charge from Frenchwoman Charlene Clavel, who showcased her trail running prowess by moving from fourth to second position. Italy's Marta Menditto rounded out the podium with a commendable third place finish, much to the delight of the local crowd. Veteran Austrian Carina Wasle managed to recover for fourth, with Switzerland's Carole Perrot finishing fifth.
This victory marks a successful title defense for Serrières and a comeback for Karásková, underlining their status as Xterra's King and Queen. Both victors praised the challenging course and the atmospheric setting, deeming Xterra Lake Garda a must-do event for any off-road triathlon enthusiast.