Adventures
Extreme Athlete Jonas Deichmann Arrives in Cancun after 120 marathons
Extreme athlete and adventurer Jonas Deichmann, who is completing a 120 Ironman's around the world, arrived in Cancun on 4 October. He had started on 9 June and has run 5060 kilometres, or 120 marathons, in the past 116 days.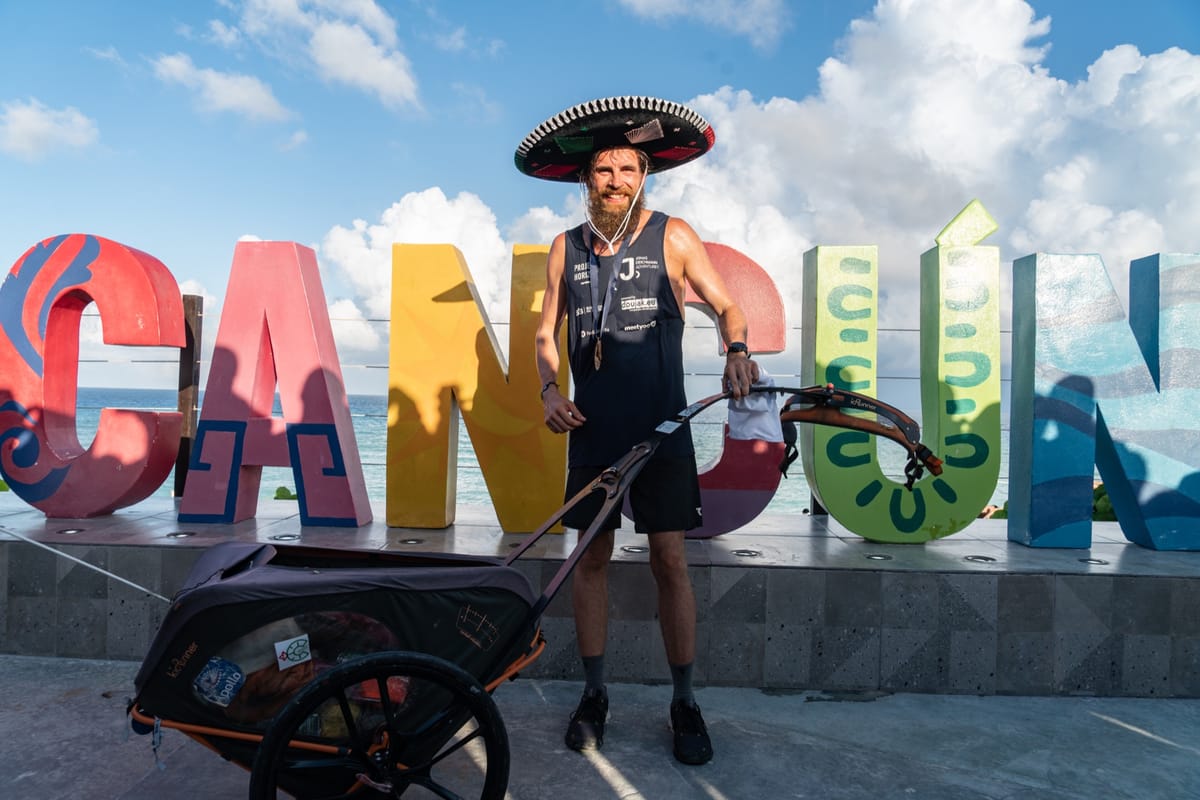 Like most places along the route, the resort of Cancun in the far east of Mexico gave him a grand welcome. Deichmann crossed deserts, jungles, and high mountains in the style of Forrest Gump encouraging thousands of runners to run part of the way.
Deichmann started in Munich on 26 September 2020, with the goal of circumnavigating the globe in the 3 triathlon disciplines of swimming, cycling and running, covering the distance of 120 Ironman. From Munich, he cycled over the Alps to Karlobag in Croatia and from there swam 450 kilometres along the Croatian coast to Dubrovnik in 54 days. From there he cycled, with some delays and detours due to corona, to Vladivostok on the Russian Pacific coast, which he reached on 17 May after a winter crossing of Siberia.
As with all his projects, Deichmann is traveling unsupported and carrying all his own luggage. On the swim course, he pulled a specially constructed raft behind him, and on the run course, he used a children's trailer fixed to his hip for this purpose.
The Munich native, who already holds the world records for all major continental crossings by bicycle, wants to draw attention to climate change with his project and is collecting donations for World Bicycle Relief and Oxfam via his website www.jonasdeichmann.com. A documentary film and a book about the current project will be published soon. Jonas Deichmann will travel from Cancun to Portugal and from there by bicycle to the starting point in Munich, where he'll be expected at the end of November.