Interviews
The rise of Jan Van Berkel
Jan Van Berkel's switch to a low carb, high fat diet has propelled him up the triathlon rankings, as he shares his journey and how the dietary change has played a role in his success.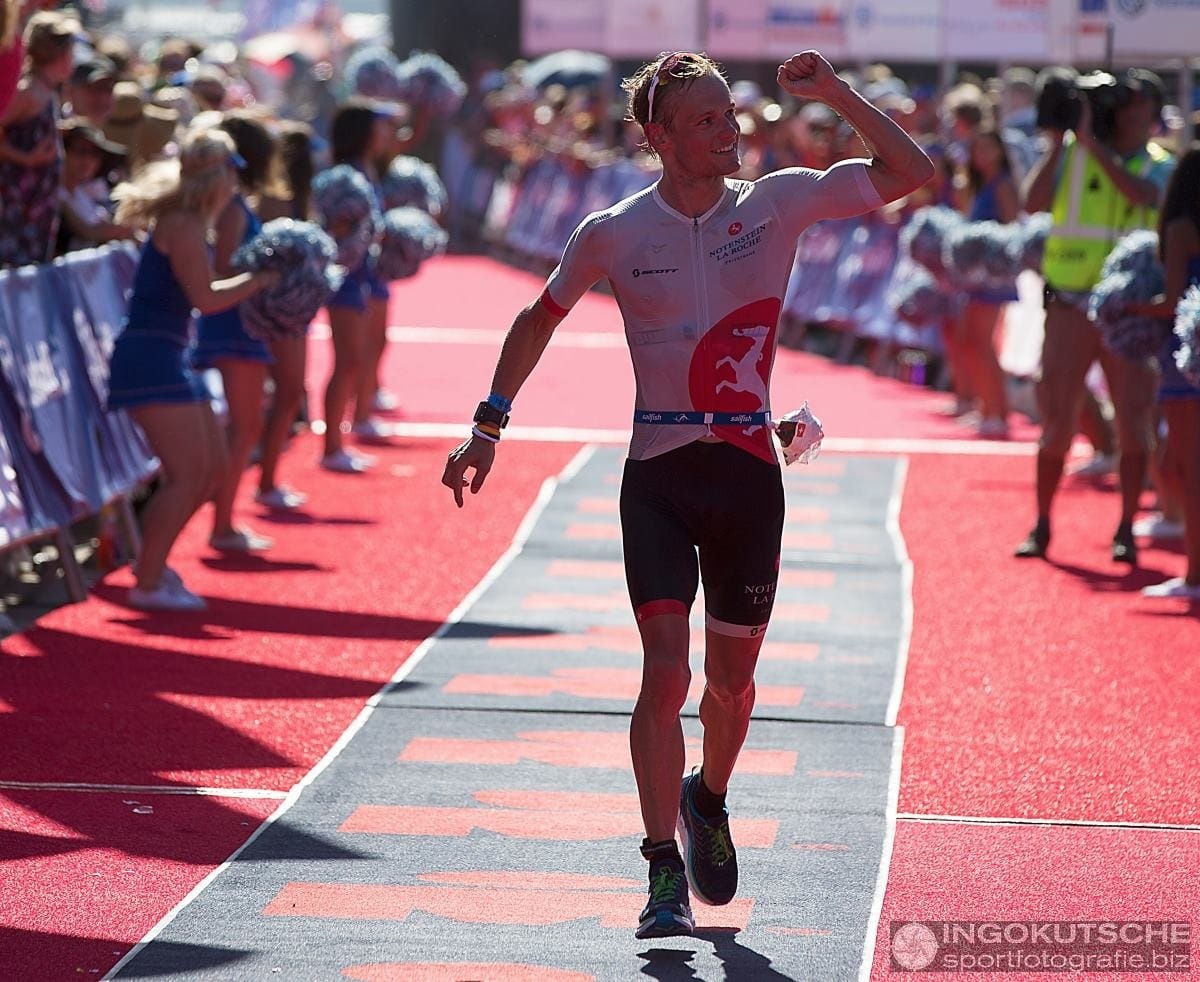 Swiss ITU-turned-Ironman triathlete Jan Van Berkel is enjoying a rise in his rankings, and his new diet could be to thank. Trizone chatted to the athlete to learn about his journey in triathlon and how a low carb, high fat diet could be helping.
Swiss village upbringing sparks interest in triathlon
"I grew up in a village of around 2000 people, and going out and doing sport was just what we did," Van Berkel told Trizone, "sort of like how Aussies go to the beach." After watching his sister excel in sport, he began to experiment and train for triathlon. "The Swiss championships were my first triathlon, and I came second. Success is a great motivator for young people so I kept going."
Partly inspired by his sister (who competed in Rio and London) Jan became incredibly motivated to continue his triathlon journey, and his parents encouraged him. "They definitely played a role. They said if you do it, go all the way."
Disappointment leads to Ironman
"I was physically and mentally not on the level to make it to the front of the pack. I was ten seconds behind. I could have been fast enough on the run, but I just couldn't make up the time. I missed out on selection," Van Berkel told Trizone. "I did everything to make those 10 seconds up, but that's just the sport. I'm not bitter because I tried everything."
After the disappointment of missing out on Olympic selection, Jan Van Berkel turned his attention to a different triathlon series: Ironman. "Ironman Zurich is the biggest race in our region. I did it without even sitting on the TT bike within three weeks of the race," Jan told Trizone.
Like many athletes who try an Ironman, Jan had thought of Zurich as a one-time attempt, but it started a love affair. "I told myself I'd just do it once in 2012, and I didn't even know if I'd keep going. I started the swim and after 100 metres I was out in front with no one around me. Of course, I found the bike and marathon hard, but it made me realise Ironman was for me," said Jan. "It suits my mentality, and it started my new passion."
What made Jan Van Berkel leave ITU?
"It's nothing against ITU," said Jan, "but I was finding I could only just pay for my life, and I was living like a student. There are so many incredibly talented ITU athletes earning zero, and in 2012, I was in a stage of my career where I decided I had to be rewarded on a certain level."
Low carb high fat diet
His worked paid off, and Jan has been sponsored head to toe by a generous Swiss Bank, which has enabled him to focus on developing his own personal brand; including a strict diet.
"It's not even a question of performance, it's about health. Seeing the numbers of body composition and seeing how you've improved; it's amazing," Jan told Trizone. Jan is coached by our friend, Kiwi triathlete and elite triathlon coach Dan Plews, who introduced him to the diet after conducting studies on the power of fat in endurance sports. "I'd heard of Dan after Ironman Worlds, and I knew my sister needed a coach so I thought we'd both start working with Plews.
The transition to no carbs wasn't easy at first for Van Berkel. "I was eating a typical Swiss diet; too much sugar in my coffee, and lots of bread. And I loved chocolate! My Grandmother lives near the Lindt factory in Switzerland, and the Zurich marathon goes right past it. It smells so good!"
Despite his love of chocolate, Van Berkel has found the diet has enhanced his performance beyond measure, and it even fuels his unique winter workout. "I do six or seven sessions in winter of cross country skiing. It gets my heart rate even higher than the bike, and most of the time it's at altitude."
2017 for Jan Van Berkel
While some athletes may try to escape hilly terrain and gruelling courses, Jan Van Berkel thrives on them. "I find my strength in the mountains. I fuel up with energy there," Jan told Trizone. "I'll compete in Ironman Zurich this year, and if I get a top five result, I should qualify for Kona," said Van Berkel.
Adopting a rigorous healthy eating plan, and augmenting his training to complement his new diet, Jan Van Berkel is making huge gains, and has his sights set on Kona in 2017.