News & Racing
Ryf and Hoffman victorious at Ironman South Africa 2017
Daniela Ryf and American Ben Hoffman triumphed last weekend at the Ironman Africa Championships. Trizone looks at the ups and downs of the gruelling races. Women's Race Daniela Ryf was the clear favourite going into the race, but the competition between her and defending champion Kaisa Lehtonen was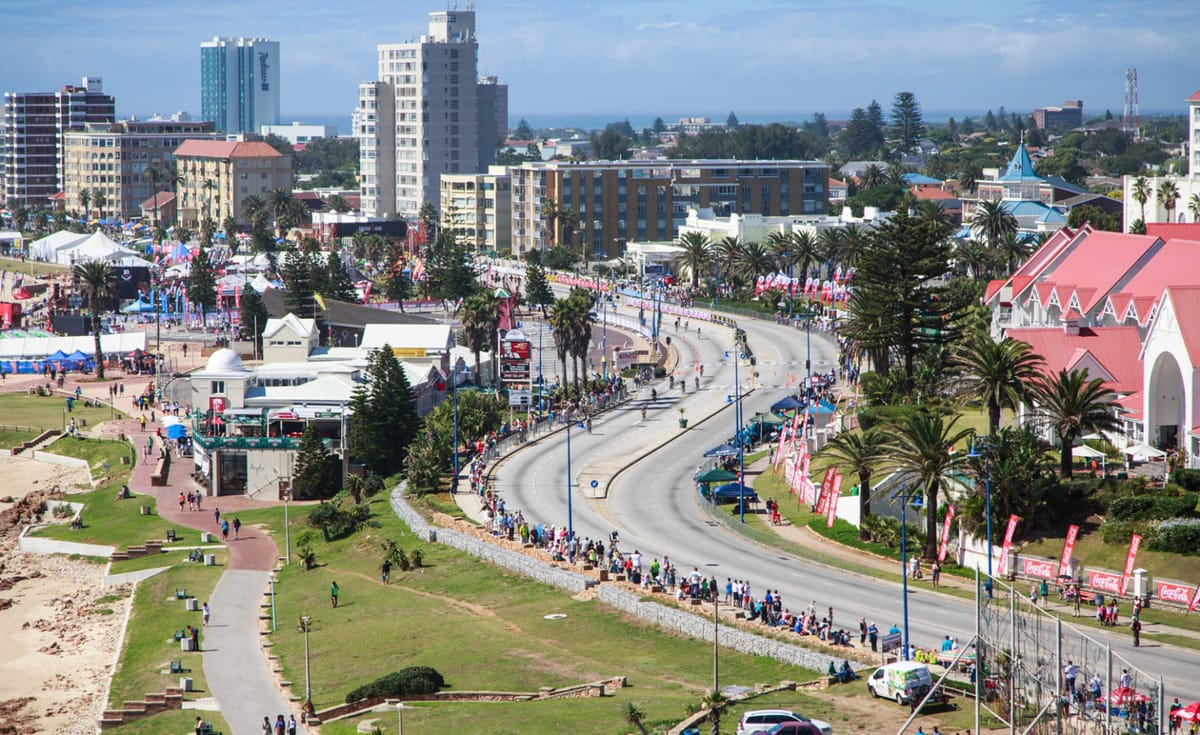 Daniela Ryf and American Ben Hoffman triumphed last weekend at the Ironman Africa Championships. Trizone looks at the ups and downs of the gruelling races.
Women's Race
Daniela Ryf was the clear favourite going into the race, but the competition between her and defending champion Kaisa Lehtonen was unexpected. Ryf surged to the front in the swim with Kate Comber, both clocking a time of 53:48.
As the bike race began, Daniela Ryf was in fourth place and maintaining solid momentum, then suddenly, she made her move. After 133km, Daniela Ryf surged forward and fiercely powered ahead of the pack and from there, she maintained her lead. By T2, Ryf had a solid three minute lead, a lead that only increased to 5:24 at the finish line.
Ryf's sub-nine hour time was impressive, particularly considering she entered the event with a back injury.
"To be honest, I was preparing to go for 12 hours today, and I was really scared of the swim," Ryf told Triathlon Magazine. "I couldn't swim for about 10 days and today I just hoped that my back would hold together and I'm so happy that everything went kind of the maximum it could go.
Daniela struggled during the event despite her impressive result. "I could swim quite okay, it hurt the most in the swim and then on the bike I gave my best and it took me awhile. In the beginning I was really struggling and then finally I could push my legs and then the run was also kind of okay and I'm really surprised how it went," Ryf told Triathlon Magazine.
Daniela Ryf (USA) 8:47:02
Kaisa Lehtonen (FIN) 8:52:26
Susie Cheetham (GBR) 9:04:49
Men's Race
Australian Josh Amberger set the pace, leading the men's 3.8km swim with the fastest swim split, launching into the first transition in just 48:02. Ben Hoffman was just over a minute behind Amberger, and part of a fierce chase pack at T1. The bike course saw a new leader in renowned Aussie cyclist Cameron Wurf. As Wurf developed a solid three minute lead, the chase pack made up of Amberger, Nils Frommhold and Ben Hoffman maintained solid momentum behind him, never letting Wurf truly create a solid lead.
As the marathon began, the battle raged between German Frommhold and the American Hoffman. After the 2.5km mark when the pair overtook Wurf, the race became a nail biter, with previous champions Hoffman and Frommhold in constant contention for the win. As the final two kilometres loomed, Hoffman found his fire, and managed to surge forward to take out the win in a sub-eight hour time, winning by just 50 seconds.
Hoffman was thrilled with his win, and grateful for Frommhold for the challenge. "There's no doubt that he pushed me to my limit and my best performance on the day for sure," Hoffman told Triathlon Magazine. "I knew I did the training and I knew I was ready, but I just had to execute and continue to believe in myself.
Hoffman was also modest in his victory, and grateful for the crowd for support: "There were definitely a few moments on the run where I started to doubt myself but the crowd support out here lifted me up. It's absolutely awesome. When I finished first last year I knew there was no question I was coming back to defend, and it's been a year now and absolutely no regrets. I hope to come back another time next year and defend again."
Ben Hoffman (USA) 7:58:40
Nils Frommhold (DEU) 7:59:30
David McNamee (GBR) 8:07:31